BE A BLOGFEST 2011 VOLUNTEER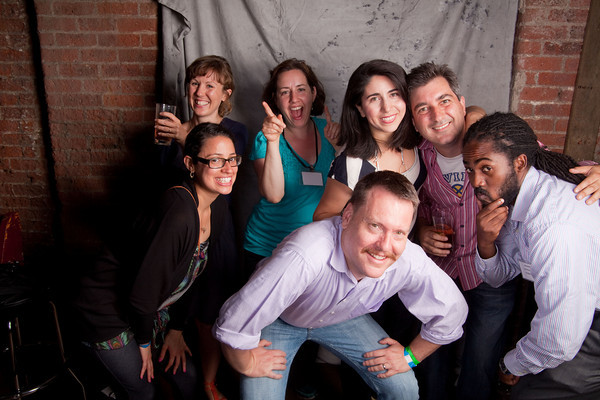 If you are interested in becoming a Blogfest volunteer please email: louisecrawford(AT)gmail(DOT)com. Blogfest needs volunteers on the day of the event (May 12th), as well as people to help with planning and promotion.

FOUNDER AND DIRECTOR OF BLOGFEST:
Louise Crawford is the founder of the Brooklyn Blogfest and runs Only the Blog Knows Brooklyn. A freelance writer whose credits include Newsweek.com and the Associated Press, she lives in Brooklyn with her husband, Hugh Crawford, and their children, Henry and Alice. She runs Brooklyn Reading Works, a monthly themaitic reading series at the Old Stone House and is currently studying to be a court reporter.
WEB AND PHOTOGRAPHY
Hugh Crawford is the photo blogger known as No Words Daily Pix. Hugh's editiorial work has appeared in Rolling Stone, Newsweek and Tattler. He is also a software developer.
PHOTO VIDEO
Directed by Adrian Kinloch, a photographer, graphic designer and designer of book covers. His blog is called Brit in Brooklyn.
BLOGS OF A FEATHER
Organized by Atiba Edwards, co-founder of F.O.K.U.S and Insight Magazines, whose mission is to create a diverse community using the arts as the common medium. They accomplish this by encouraging people to work together and expand their comfort zones through workshops, events and dialogue.
POSTER DESIGN
Poster designer Mike Sorgatz runs the blog Art in Brooklyn. He is a painter and graphic designer.
BLOGS ALOUD
Elizabeth Palmer, who is creating and directing the Blogs Aloud segment of Blogfest, runs the blog Midnight Cowgirls